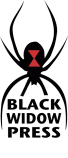 Forthcoming Titles

from Black Widow Press, Second Line Press and CCB Press

(Click on cover art images for a larger view - if available)

Click Here for Forthcoming Second Line Press Titles

Click Here for Forthcoming Crescent City Books Press Titles


Forthcoming Black Widow Press titles

Garage Elegies by Stephen Kessler.


A poignant collection of personal poems by this multiple award winning poet and renowned translator of poetry.

135 pages $15.00


Available Spring 2018
---
How Our Bodies Learned by Marilyn Kallet


How Our Bodies Learned is Marilyn Kallet's seventh book of lyric poems, offering a collection of love poems and sensual blues that enfold more difficult poems of witness. Each of the three chapters takes a hard look at historical events: the terrorist attack in Paris, November 2015; gun violence in Orlando and San Bernardino; the water crisis in Flint, Michigan. But Kallet is also a poet of dreams and humor. She reassures her readers with songs of healing and resilience. The influence of poets such as Baudelaire, Eluard, and William Carlos Williams adds resonance. "What Power Has Love?" Kallet asks in section One, after witnessing the events in Paris. This power, love: to sing, survive, and to "love harder."
"Kallet's poems are like a huge box of chocolate, both light and dark, to be savored by anyone. They are exuberant and urgent. The ones wrapped in gold foil are hilarious." --Bobbie Ann Mason

"All of Marilyn Kallet's poems are falling in love poems. This collection is no exception. These new poems embrace the art of living, even as we are dying, and comment on the art of losing, even as we find ourselves. These poems give in to a blues that sings us from Auvillar, France, to Knoxville, Tennessee, to the homelands that immigrants are forced to leave. Kallet addresses the mounting American violence, and then commands, "Love harder then". "Ode to Disappointment" is a hilarious comeback to being turned down for a university grant for the writing of poetry. From there the arc of yearning takes hold. The last poem closes out this set with a tremendous aching that falling in love with forever brings." --Joy Harjo

"How Our Bodies Learn is Marilyn Kallet's poetry compendium of wisdom, wisecracks and wishes. The wisdom is deeply learned as her poems travel in both place and time from Paris to Knoxville, from her not too misspent youth to clamorous middle-age performing roles such as wife and teacher, but always poet. The wise cracks put corruption, pettiness, and stupidity in their place(s). And her wish is for a loving, generous and safe world where bullets do not find 15-year olds and a Flint, MI water supply should not be, but are the subject of a series of powerful topical poems. In this excellent collection, Kallet's Jewish identity serves as foundation for her moral and cultural point of view for the lyric and narrative poems that let you know why women are wise." --Patricia Spears Jones, Author, A Lucent Fire: New and Selected Poems
ISBN: 978-0-9971725-4-6
88 pages $15.00


Available December 2017
---
I Have Invented Nothing: Selected Poems by Jean-Pierre Rosnay. Translated by J. Kates.


The most comprehensive bi-lingual anthology of Jean-Pierre Rosnay's poetry available in the English language. Rosnay (1926-2009) was a prolific poet and resistance fighter who joined the Parisian intellectual community after WWII, becoming associated with Boris Vian, Isodore Isou, and many others. He became a central figure of the literary and artistic generation of the 1950's. He founded the famed and still existing Club de Poetes. His mission in life was, he said, "to make poetry contagious and inevitable."

Translator J. Kates is an American poet, literary translator, and the president and co-director of Zephyr Press. He has been awarded three National Endowment for the Arts Fellowships, an Individual Artist Fellowship from the New Hampshire State Council on the Arts, and the Cliff Becker Book Prize in Translation for the Selected Poems of Mikhail Yeryomin (White Pine Press, 2014). He has published three chapbooks of his own poems: Mappemonde (Oyster River Press) Metes and Bounds (Accents Publishing) and The Old Testament (Cold Hub Press) and a full book, The Briar Patch (Hobblebush Books). He is the translator of The Score of the Game and An Offshoot of Sense by Tatiana Shcherbina; Say Thank You and Level with Us by Mikhail Aizenberg; When a Poet Sees a Chestnut Tree and Secret Wars by Jean-Pierre Rosnay; Corinthian Copper by Regina Derieva; Live by Fire by Aleksey Porvin; Thirty-nine Rooms, by Nikolai Baitov; Genrikh Sapgir's Psalms — and Muddy River, a selection of poems by Sergey Stratanovsky. He is the translation editor of Contemporary Russian Poetry, and the editor of In the Grip of Strange Thoughts: Russian Poetry in a New Era. A former president of the American Literary Translators Association, he is also the co-translator of four books of Latin American poetry.

280 pages $24.00


Available January 2018
---
Pierre Coran: Fables of Town & Country by Pierre Coran. Translated by Norman R. Shapiro. Illustrated in full color by Olga Pastuchiv.


TRANSLATOR'S PREFACE
Since I introduced Pierre Coran (pseud. Eugène Delaisse) to my anglophone readers with the collection Fables in a Modern Key (2014), my translation of his Fables à l'air du temps, this whimsical octogenarian celebrated throughout his native Belgium as a preeminent "children's poet" — though only, in truth, for the most precocious of children!— has imperceptibly grown a year older and added to his already enviable list of literary honors. I admiringly offer here these Fables of Town and Country— my version of his most recent collection, Fables des villes et des champs—though quite confident that, by time the manuscript goes to press, it will have been succeeded by several others, and probably by another round of literary honors as well.

Coran continues to live in the rural town of Jurbise in the Walloon province of Hainaut, with his actress wife Irène, always finding time for enriching and inspiring travel— and never without productive pen in hand ...
- Norman R. Shapiro

Pierre Coran, whose real name is Eugene Delaisse (born in 1934 in Mons ) is a poet and novelist of the Belgian French-language . He lives with his wife in the village 's Erbisoeul in the province of Hainaut. One of Belgium's most renowned poets with some 45 poetry books published to date. He is also the author of some 25 published novels, 24 books of fables, 100's of comic book stories, several screenplays, and a number of albums which have been translated into a dozen plus languages. His children stories and fables are widely published around the world but this is surprisingly only the second selection of his fables to be translated into English in a full length book format. Coran has been the recipient of all of Belgium's literary awards over the years. Translated by one of America's most award winning French translators Norman R. Shapiro. His second collaboration on Coran's work with Olga Pastuchiv illustrating.

Illustrated in full color by Olga Pastuchiv. Full color illustrations throughout.

Olga Pastuchiv is a children's book author, painter and commercial illustrator of things large and small, from murals, parade floats and theater backdrops, to a postcard for the St. Nicholas Anapafsas Monastery in Greece, a cookbook, several botany and poetry collections, including Anthony Walton's CRICKET WEATHER (Blackberry Press), and Glenn Shea's chapbooks CROSSING TO ARANMOR and FIND A PLACE (Vortex Press), and the poster for his reading at Shakespeare & Co. in Paris; and Michael J. Caduto's award-winning RIPARIA'S RIVER (Tilbury House). Her picture book MINAS AND THE FISH (Houghton Mifflin) is about a fisherman's boy she met on Karpathos Island while working on a fishing boat there. She has taught woodcut on both grade-school and college levels, and exhibited in galleries in several states and countries. She currently lives in Maine

ISBN: 978-0-9971725-3-9
200 pages $24.00


Available October 10th, 2017
---
With Tuberculosis, Poets and Pancho Villa by Willis Barnstone
100 pages $19.95


---

Forthcoming Second Line Press titles
Back to top

Steamboat Gothic by Francis Parkinson Keyes. New introduction by Patricia Brady.
A Second Line Press title

ISBN: 978-0-0889627-3-6
579 pages $21.95


---

Forthcoming Crescent City Books Press titles
Back to top

Roach: A Romance & Nira Two short novels by Mebane Robertson
A CCB Press title



Mebane Roberston is a published poet, writer, and musician. Though living in Brooklyn now, he is a former French Quarter bookseller who resided in New Orleans for a number of years.

200 pages $18.00


Available Summer 2018
---
The Sound of Building Coffins by Louis Maistros
A CCB Press title



Coming Fall 2017: A New Orleans Classic! First paperback edition of a book often mentioned as one of the several best books ever to be set in New Orleans. This New Orleans cult classic of magic realism has been out of print for years, but as its following continues to grow, The Sound of Building Coffins sees print once again in this first-ever paperback edition—expanded with over a hundred pages of previously unpublished material from the original manuscript.

It is 1891 in New Orleans, and young Typhus Morningstar cycles under the light of the half-moon to fulfill his calling, re-birthing aborted foetuses in the fecund waters of the Mississippi River. He cannot know that nearby, events are unfolding that will change his life forever - events that were set in motion by a Vodou curse gone wrong, forty years before he was born. In the humble home of Sicilian immigrants, a one-year-old boy has been possessed by a demon. His father dead, lynched by a mob, his distraught mother at her wits' end, this baby who yesterday could only crawl and gurgle is now walking, dancing, and talking - in a voice impossibly deep. The doctor has fled, and several men of the cloth have come and gone, including Typhus' father, warned off directly by the clear voice of his Savoir. A newspaper man, shamed by the part he played in inciting the lynch mob that cost this boy his father, appalled by what he sees, goes in search of help. Seven will be persuaded, will try to help...and all seven will be profoundly affected by what takes place in that one-room house that dark night. Not all will leave alive, and all will be irrevocably changed by this demonic struggle, and by the sound of the first notes blown of a new musical form: jazz.
"One has to write with considerable authenticity to pull off a story steeped in magic and swamp water that examines race and class, death and rebirth, Haitian voodoo, and the beginnings of jazz in 1891 New Orleans. Maistros's gritty debut novel follows the interconnected lives of the Morningstar siblings--all lovingly named by their father after disease-- as they wrestle with a powerful demon, con outsiders, kill and die, die and are reborn. The plot is complex and magical, grounded in the history of the city, without being overly sentimental. There is a comfort with death as a part of life in this work that reveals deep feeling for the city and its past. Of course, every novel about New Orleans must have a good hurricane. Like the one in Zora Neale Hurston's classic Their Eyes Were Watching God, this hurricane destroys the city while making hope possible. Highly recommended for all fiction collections, especially where there is an interest in jazz." --Library Journal

"Louis Maistros has written a lyrical, complex, and brave novel that takes enormous risks and pulls them all off. He is a writer to watch and keep reading, a writer to cherish." -- Peter Straub

Maistros creates a city that is part dream, part hallucination. His New Orleans embodies both the grim reality of a particular time and the city's eternal, shimmering beauty. And, with the book's title, he provides us with a new and unforgettable metaphor for the sound of hammers at work, whether boarding up for a storm or rebuilding after one." -- Susan Larson, New Orleans Times-Picayune & USA Today
ISBN: 978-0-9986431-7-5
452 pages $19.95


Available Fall 2017
---