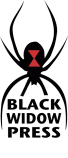 Forthcoming Titles

from Black Widow Press, Second Line Press and CCB Press

(Click on cover art images for a larger view - if available)

Click Here for Forthcoming Second Line Press Titles

Click Here for Forthcoming Crescent City Books Press Titles


Forthcoming Black Widow Press titles

With Tuberculosis, Poets and Pancho Villa by Willis Barnstone
100 pages $19.95


---

Forthcoming Second Line Press titles
Back to top

Steamboat Gothic by Francis Parkinson Keyes. New introduction by Patricia Brady.
A Second Line Press title

ISBN: 978-0-0889627-3-6
579 pages $21.95


Available 2017
---

Forthcoming Crescent City Books Press titles
Back to top

Rampart Street by David Fulmer
A CCB Press title


"The sense of place is so palpable you can almost hear the music. Fulmer's writing is crisp and nuanced. Valentin is a hero for whom it's easy to cheer."
-- The Detroit Free Press

"St. Cyr is a great character, and the fascinating city and its larger-than-life denizens intrigue as much as the complicated plot."
-- Publishers Weekly

"Fulmer improves with each outing in this ambience-drenched series, displaying a subtle touch with human relationships, especially those that traverse New Orleans' fluid color line. "
-- Booklist
Critical acclaim for The Valentin St. Cyr Series
"A beautifully constructed, elegantly presented time trip to a New Orleans of the very early 1900s. The characters are memorable and the period is brilliantly recaptured."
-- The Los Angeles Times

"The best part of this very good book is the writing, the see-it, feel-it, touch-it style. It's a tribute to the power and demands of friendship, and an explication of the curse of the musical genius...."
-- The Times-Picayune
About the Author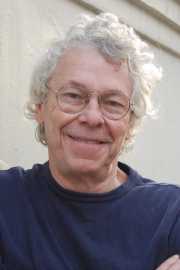 David Fulmer is the author of eleven critically-acclaimed and award-winning novels. Chasing the Devil's Tail was nominated for a Los Angeles Times Book Prize, a Barry Award, and a Falcon Award, was on Borders' "Best of 2003 List," and won the 2002 Shamus Award. Jass was nominated for the "Best of 2005" lists by Library Journal, Deadly Pleasures Magazine, and The St. Louis Post-Dispatch. Rampart Street was rated New York Magazine's "Best Novels You've Never Read" and the audiobook won a Benjamin Franklin Award. The Dying Crapshooter's Blues received the BookPage "Ice Pick of the Month Award" among other plaudits and The Blue Door was nominated for the Shamus Award for Best Novel. His books have received superlative reviews from The Times Picayune, The New York Times, Publishers Weekly, The San Francisco Chronicle, The Washington Post, The St. Louis Post-Dispatch, BookList, Kirkus Reviews, The Baltimore Sun, Mystery Review, The Detroit News, The Telegraph (UK), The Plain Dealer, Crime Spree Magazine, The Boston Globe, Crimetime UK, The Tennessean, Library Journal, Jazz Review, The Christian Science Monitor, and numerous other publications and book websites. His novels have been released in audiobook and have been translated into Italian, French, Japanese, and Turkish. A native of central Pennsylvania, David Fulmer lives in Atlanta with his wife Sansanee Sermprungsuk.

http://www.davidfulmer.com/

ISBN: 978-0-9986431-2-0
354 pages $18.00


Available June 2017
---
Iron Angel by David Fulmer
A CCB Press title



No one cares much when a couple of street whores working the lowest rung on the prostitution ladder in 1914 New Orleans are murdered in the same fashion. But when a third sporting woman turns up dead in a crib, a small panic ensues, and Tom Anderson, now beginning his third decade as the King of Storyville, sends word from his hospital bed to Creole detective Valentin St. Cyr.

The detective steps grudgingly into the investigation that propels The Iron Angel, the fifth novel in the acclaimed Storyville series. There's a second tale brewing within these pages. In a convent in Terrabonne Parish, a mysterious woman who is alone and adrift draws the interest of the local sheriff. Valentin works the serial murders as the killer taunts the police, using the moniker Gregory. The detective's old nemesis Captain Picot is furious when he's ordered to let him have the run of the streets; until, that is, he notices something oddly familiar in a message from Terrabonne Parish that mentions a mysterious woman named Evangeline.

Gregory at first keeps one step ahead of Valentin, but the detective is soon checking him and his bloody campaign at every turn. With the detective closing in on him, he devises a plan to offer the captain a deal with the devil. But instead of keeping his end of the bargain, Gregory decides to betray Picot and goes after the mystery woman on his own.

As Valentin races to save Evangeline - whoever she might be - a storm sweeps across the bayou, heading for New Orleans and drives the tale to a wild climax. With The Iron Angel, David Fulmer revives an extraordinary time and place with the same deeply evocative skill that earned the four previous novels such critical acclaim.

Critical acclaim for The Valentin St. Cyr Series
"A beautifully constructed, elegantly presented time trip to a New Orleans of the very early 1900s. The characters are memorable and the period is brilliantly recaptured." -- The Los Angeles Times

"The best part of this very good book is the writing, the see-it, feel-it, touch-it style. It's a tribute to the power and demands of friendship, and an explication of the curse of the musical genius...." -- The Times-Picayune

"Fulmer is both a fine plotter and a marvelously evocative writer with an eye for character." -- The Washington Post Book World

"With language that can get as rough as his characters, he paints a realistic picture of one of this country's most famous underworlds--and the beginnings of its greatest indigenous art." -- The Boston Globe
About the Author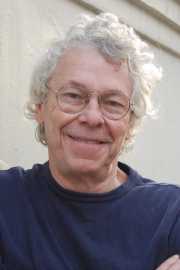 David Fulmer is the author of eleven critically-acclaimed and award-winning novels. Chasing the Devil's Tail was nominated for a Los Angeles Times Book Prize, a Barry Award, and a Falcon Award, was on Borders' "Best of 2003 List," and won the 2002 Shamus Award. Jass was nominated for the "Best of 2005" lists by Library Journal, Deadly Pleasures Magazine, and The St. Louis Post-Dispatch. Rampart Street was rated New York Magazine's "Best Novels You've Never Read" and the audiobook won a Benjamin Franklin Award. The Dying Crapshooter's Blues received the BookPage "Ice Pick of the Month Award" among other plaudits and The Blue Door was nominated for the Shamus Award for Best Novel. His books have received superlative reviews from The Times Picayune, The New York Times, Publishers Weekly, The San Francisco Chronicle, The Washington Post, The St. Louis Post-Dispatch, BookList, Kirkus Reviews, The Baltimore Sun, Mystery Review, The Detroit News, The Telegraph (UK), The Plain Dealer, Crime Spree Magazine, The Boston Globe, Crimetime UK, The Tennessean, Library Journal, Jazz Review, The Christian Science Monitor, and numerous other publications and book websites. His novels have been released in audiobook and have been translated into Italian, French, Japanese, and Turkish. A native of central Pennsylvania, David Fulmer lives in Atlanta with his wife Sansanee Sermprungsuk.

http://www.davidfulmer.com/

ISBN: 978-0-9986431-4-4
264 pages $18.00


Available August 2017
---
Lost River by David Fulmer
A CCB Press title


"The atmosphere Fulmer creates is rich, nuanced, and authentic."
— Minneapolis Star-Tribune

"Valentin's fourth case immediately draws the reader into its tapestry of the Big Easy in a memorable bygone era."
— Kirkus Reviews

"With his usual lucid prose, Fulmer details the grubby 'crib' life that exploited scores of women prostitutes while padding rich men's wallets. Those looking for some jazzy early 20th- century chills won't be disappointed."
— Publishers Weekly
Critical acclaim for The Valentin St. Cyr Series
"A beautifully constructed, elegantly presented time trip to a New Orleans of the very early 1900s. The characters are memorable and the period is brilliantly recaptured."
-- The Los Angeles Times

"The best part of this very good book is the writing, the see-it, feel-it, touch-it style. It's a tribute to the power and demands of friendship, and an explication of the curse of the musical genius...."
-- The Times-Picayune
About the Author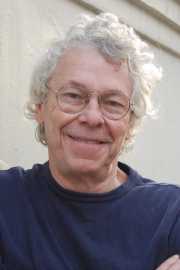 David Fulmer is the author of eleven critically-acclaimed and award-winning novels. Chasing the Devil's Tail was nominated for a Los Angeles Times Book Prize, a Barry Award, and a Falcon Award, was on Borders' "Best of 2003 List," and won the 2002 Shamus Award. Jass was nominated for the "Best of 2005" lists by Library Journal, Deadly Pleasures Magazine, and The St. Louis Post-Dispatch. Rampart Street was rated New York Magazine's "Best Novels You've Never Read" and the audiobook won a Benjamin Franklin Award. The Dying Crapshooter's Blues received the BookPage "Ice Pick of the Month Award" among other plaudits and The Blue Door was nominated for the Shamus Award for Best Novel. His books have received superlative reviews from The Times Picayune, The New York Times, Publishers Weekly, The San Francisco Chronicle, The Washington Post, The St. Louis Post-Dispatch, BookList, Kirkus Reviews, The Baltimore Sun, Mystery Review, The Detroit News, The Telegraph (UK), The Plain Dealer, Crime Spree Magazine, The Boston Globe, Crimetime UK, The Tennessean, Library Journal, Jazz Review, The Christian Science Monitor, and numerous other publications and book websites. His novels have been released in audiobook and have been translated into Italian, French, Japanese, and Turkish. A native of central Pennsylvania, David Fulmer lives in Atlanta with his wife Sansanee Sermprungsuk.

http://www.davidfulmer.com/

ISBN: 978-0-9986431-3-7
279 pages $18.00


Available July 2017
---
Eclipse Alley by David Fulmer
A CCB Press title


"St. Cyr is a great character, and the fascinating city and its larger-than-life denizens intrigue."
—Publishers Weekly

"A wonderful rendition of a particular world at a very distinctive time."
—The Times-Picayune (New Orleans)
The latest title in the award winning and critically acclaimed Valentin St. Cyr Mystery series. In the darkness of a May night in 1916, two "sporting girls" walking home through New Orleans' Storyville district come upon a body that's been hideously ravaged. And so begins Eclipse Alley, the latest title in the award winning and critically acclaimed Valentin St. Cyr Mystery series.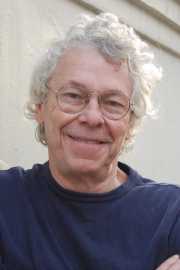 David Fulmer is the author of eleven critically-acclaimed and award-winning novels. A native of central Pennsylvania, Fulmer lives in Atlanta with his wife Sansanee Sermprungsuk.

ISBN: 978-0-9986431-5-1
320 pages $18.00


Available October 2017
---
The Sound of Building Coffins by Louis Maistros
A CCB Press title



Coming Fall 2017: A New Orleans Classic! First paperback edition of a book often mentioned as one of the several best books ever to be set in New Orleans. This New Orleans cult classic of magic realism has been out of print for years, but as its following continues to grow, The Sound of Building Coffins sees print once again in this first-ever paperback edition—expanded with over a hundred pages of previously unpublished material from the original manuscript.

It is 1891 in New Orleans, and young Typhus Morningstar cycles under the light of the half-moon to fulfill his calling, re-birthing aborted foetuses in the fecund waters of the Mississippi River. He cannot know that nearby, events are unfolding that will change his life forever - events that were set in motion by a Vodou curse gone wrong, forty years before he was born. In the humble home of Sicilian immigrants, a one-year-old boy has been possessed by a demon. His father dead, lynched by a mob, his distraught mother at her wits' end, this baby who yesterday could only crawl and gurgle is now walking, dancing, and talking - in a voice impossibly deep. The doctor has fled, and several men of the cloth have come and gone, including Typhus' father, warned off directly by the clear voice of his Savoir. A newspaper man, shamed by the part he played in inciting the lynch mob that cost this boy his father, appalled by what he sees, goes in search of help. Seven will be persuaded, will try to help...and all seven will be profoundly affected by what takes place in that one-room house that dark night. Not all will leave alive, and all will be irrevocably changed by this demonic struggle, and by the sound of the first notes blown of a new musical form: jazz.
"One has to write with considerable authenticity to pull off a story steeped in magic and swamp water that examines race and class, death and rebirth, Haitian voodoo, and the beginnings of jazz in 1891 New Orleans. Maistros's gritty debut novel follows the interconnected lives of the Morningstar siblings--all lovingly named by their father after disease-- as they wrestle with a powerful demon, con outsiders, kill and die, die and are reborn. The plot is complex and magical, grounded in the history of the city, without being overly sentimental. There is a comfort with death as a part of life in this work that reveals deep feeling for the city and its past. Of course, every novel about New Orleans must have a good hurricane. Like the one in Zora Neale Hurston's classic Their Eyes Were Watching God, this hurricane destroys the city while making hope possible. Highly recommended for all fiction collections, especially where there is an interest in jazz." --Library Journal

"Louis Maistros has written a lyrical, complex, and brave novel that takes enormous risks and pulls them all off. He is a writer to watch and keep reading, a writer to cherish." -- Peter Straub

Maistros creates a city that is part dream, part hallucination. His New Orleans embodies both the grim reality of a particular time and the city's eternal, shimmering beauty. And, with the book's title, he provides us with a new and unforgettable metaphor for the sound of hammers at work, whether boarding up for a storm or rebuilding after one." -- Susan Larson, New Orleans Times-Picayune & USA Today
ISBN: 978-0-9986431-7-5
452 pages $19.95


Available Fall 2017
---