Note from the Publisher
(updated 01/28/2013)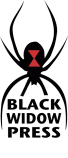 As an imprint of a bookstore we look first to what we would like to see available again, books (and authors) we would be excited about seeing on our shelves, and as important, books and authors we have enjoyed reading ourselves. For our first books we chose the best editions/translations of the legendary founder of Dada: Tristan Tzara, author of over 30 books of poetry, founder of the revolutionary Dada movement, and later on and off again collaborator of Andre Breton's Surrealist group. His poetry titles in the English language have remained especially elusive, even in this age of computerized book searches, and prohibitively expensive when one of the good titles can be found. We are proud to have brought back into print in updated/revised editions two of the best surveys of Tzara's works in English translation. Our authors in translation now include such names as Andre Breton, Paul Eluard, Robert Desnos, Benjamin Peret, Gherasim Luca, La Fontaine, Jacques Prevert, Guillevic, Raymond Queneau, Jules Laforgue, and more. Our translators include such names as Clayton Eshleman, Mary Ann Caws, Andrei Codrescu, Stephen Kessler, Marilyn Hacker, Pierre Joris, Patricia Terry, Norman R. Shapiro, Julian Semilian, Ron Padgett, and Bill Zavatsky. Our modern poets series now includes such poets as Clayton Eshleman, Niyi Osundare, Bei Dao, Robert Kelly, Ruxandra Cesereanu, Jerome Rothenberg, Marilyn Kallet, Andrei Codrescu, Willis Barnstone, Habib Tengour, Amina Said, Dave Brinks, Bill Lavender....and the list grows every year.
Going into 2013 we will publish a number of titles that we have been working on for some time. Poems of Consummation by Nobel Prize winning poet Vicente Aleixandre, translated by Stephen Kessler will be first off the press in late Jan. Stephen also edited and translated along with Daniela Hurezanu our Raymond Queneau poetry anthology we published a couple of years ago. Eye of Witness: A Jerome Rothenberg Reader is in the works and will be out late spring. The Love That Moves Me by Marilyn Kallet will be available at the end of Feb as will hopefully Willis Barnstone's musings on translation titled: ABC of Translation. A Pierre Reverdy anthology translated by Mary Ann Caws and Patricia Terry, a selected poems of Jules Supervielle, translated by Nancy Kline and Patricia Terry, and Memory by Bernadette Mayer are among the forthcoming titles this year. . In long development is a reader of Andrei Codrescu's works. For those who travel to New Orleans we also offer the Black Widow Salon hosted by writer Michael Allen Zell, which once a month presents a literary or artitically based salon with talks and discussion. More information can be found on our Crescent City Book's Facebook page. As part of our long term (20+ year) involvement and love affair with New Orleans we have also started a Louisiana Heritage Series which will be issued under our Second Line Press imprint and the first title for this series is an anthology of the poems of the 19th century creole poet Jules Choppin in a bilingual Creole-English edition with translations by Norman R. Shapiro and an introduction by Lynn Weiss.
Our goal as we progress with our publications (now numbering over 45) is to become one of the best small poetry publishers: from the poets (and translators) we publish to the qualtiy of the books themselves . Every purchase is greatly appreciated and helps further us in our publishing program. Please feel free to drop us a note with any comments/views. Tell your local bookseller that our books are available through Ingram, Baker & Taylor, most wholesalers, and/or directly through our distributor: NBN (National Book Network for all of North America/Canada and now the UK/Australia/New Zealand as well. Further international stores carrying our titles are listed in the store locator section of this web site). If you see our books at a bookstore that is not on our list of stores where our titles are available please let us know so we can add them to our web site. Thank you for spreading the word! Thank you for supporting our press. Please consider becoming a subscribing member as well.
Joseph S. Phillips and Susan J. Wood, Ph.D., Publishers
Boston & New Orleans

Click here to return to the main Black Widow Press site.