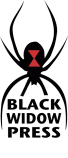 Welcome to the Black Widow Press website
(best viewed at 1280x1024)

Visit our Facebook Page for the most recent information about the press, author readings, etc...

Latest titles from Black Widow Press
(Click on cover art images for a larger view)
-OR-
(Use the
button in the description to order through our secure online shopping cart)
---
Fractal Song Jerry W. Ward, Jr.

"What we have here is a poet who dances with angels and/or jazz masters. When you say his words out loud you hear the syllabled beats of a rhythm master. Far too few contemporary poets are as profound in their use of sound as is this DC-born, Mississippi educated (in both the formal and informal sense of receiving an education), New Orleans-based wordsmith. Any of us can hit a lick once or twice, but to fractal the poetic, to weave and re-weave, and weave again a poetic pattern of words, and to do so with economy, with sense and sensibility (as it were), well, dear reader, that is indeed, a special music worthy of dance as in a second line celebration." —Kalamu ya Salaam
Jerry W. Ward, Jr. has been a long-time resident of New Orleans, Louisiana, where he is an internationally known Distinguished Scholar and Professor of English and African American World Studies at Dillard University, and is also Distinguished Overseas professor at Central China Normal University in Wuhan, China. He has numerous publications and lectures widely in the United States and in China.
---
Earthlight (Clair de terre): Poems by André Breton; Translated by Bill Zavatsky and Zack Rogow.


Winner of the PEN/Book-of-the-Month Club Translation Prize.

André Breton (1896-1966), first active in the Dada movement, published the Surrealist Manifesto in 1924 and unleashed a tidal wave of creativity in all of the arts. His poetry has always been highly regarded, and this volume, spanning the years from 1919 to 1936, offers selections from the most productive period in Breton's writing. Included here are his collage compositions, "Five Dreams," and his visionary love poems such as "Free Union" and the sequence called "The Air of the Water."

Originally published in 1993, this translation of Earthlight (Clair de terre) has been completely revised and is now a fully bilingual French-English edition with an updated translator's introduction and expanded notes.
"What struck me originally about Breton's poetry, and what remains one of its great glories, is the gorgeous, often wild, often unexplained images that animate it. We have no idea where the most powerful of them are coming from, or where they are going (except deep into our own hearts and minds) and what they are going to couple with to create metaphors—connections—as compelling as any poet has ever made."

—from the introduction by Bill Zavatsky.
An article on writers and collaboration by Zack Rogow here
---
The Essential Poetry (1960 to 2015) by Clayton Eshleman


A definitive collection of Eshleman's poetry. Spanning the entirety of Eshleman's poetic output, this is an essential reference work for Eshleman fans and for library holdings.



Click here for a recent interview with Clayton.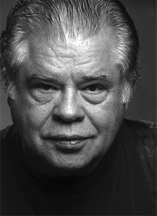 That Clayton Eshleman has not ceased from exploration over a career spanning more than fifty-five years is witnessed by the bulk, range, and diversity of the present collection of his essential poetry. That he has sought to open up his life and work, to entwine and entangle it with others, through observation and vision, research and scholarship, translation and editing, and collaboration and conversation, all of this reflects Eshleman's life commitment, indeed a commitment to life in writing poetry.

The world embraced by Eshleman's poetry is our world. As a contemporary writer, Eshleman's history is our own: his writing a record and reflection of our times. Eshleman's story — the story revealed in his poetry — is the story of mid-America meeting the wider world; the story of social and political radicalism, of a counterculture raising a voice in poetry and in art; of the challenges, frustrations and anomie that befell that counterculture and of the continued and indeed on-going drama of empire and overreaching power, from Vietnam and El Salvador to Afghanistan and Iraq. Eshleman's life in letters has exemplified a commitment to ceaseless, wide-ranging exploration and encounter: with other places, other people, other poetries — foreign and familiar —, other modes of thought and image. As he has written of his work: "I dream of poems that could change something essential / about the way a few people view creation…"

Clayton Eshleman has published roughly 100 books and chapbooks of original poetry, translations, and nonfiction writings, and edited seventy issues of magazines and journals, including the ground-breaking Caterpillar and Sulfur. His writings have appeared in over 500 literary magazines and journals around the world and his books and writings have been translated into a number of languages. It is undoubtedly unnecessary to observe that he made and has fulfilled a life commitment to poetry.
"Nobody is like him in his struggle. With ornery stubbornness he has kept visiting the dark occasions, and brought back for us poems unlike anybody else's. At times he makes the wildness of most poetry seem merely effete. Because he has gone down and done so with a language fit for his researches: clotted, angry, surprised, full of grunts as a cartoon, full of magical gleams like sunlight striking through chinks of rock, hard as tourmaline, streets of mica peeled away.

I know of no poet who has fed so richly from the thingliness of the world beneath his feet, none who so resists the glamour of beliefs. He is a shaman without a single superstition."
—Robert Kelly
---
The Hexagon by Robert Kelly

"If the Pentagon is war, then the hexagon —inner chamber of the hive — is peace. In abstract painting, only the mark is real; resemblances are trivial or unwelcome. The Hexagon is the middle term of the five long poems of this last decade of my writing [Fire Exit, Uncertainties, The Hexagon, Heart Thread, Calls] and it is the most abstract of all my works. Each line is self-contained, inhabiting six-line stanzas, subject like any mark to contingency and proximity. Each line full of particulate matter, neither insists on nor resists connection, and accepts the silence at the end of every line of poetry as its meaningful goal. "
- Robert Kelly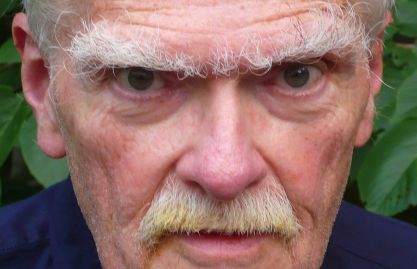 Robert Kelly is known as a founder of the Deep Image movement, which he described in a 2006 interview as "the journey to the depths with language as our only tool and music our only weapon."
Kelly's more than 50 published collections of poetry and prose include Armed Descent (1961); Kill the Messenger Who Brings Bad News (1980), chosen as the Los Angeles Times Book of the Year; Red Actions: Selected Poems 1960–1993 (1995). Bookforum critic Joseph Donahue, praising Lapis (2005), noted that Kelly "has given magic back its dignity, finding it in human warmth." His poetry has been featured several times in Best American Poetry and has been included in Postmodern American Poetry: A Norton Anthology (1994). He is also the author of a number of fiction titles and plays. His verse and prose have been published in hundreds of literary journals and on line sites around the world.
Kelly's honors include an Award for Distinction from the American Academy and Institute of Arts and Letters and a fellowship from the National Endowment for the Arts. He has taught at Bard College since 1961, where he was a founding member of the Milton Avery Graduate School of the Arts. He is the 2016-2017 Poet Laureate of Dutchess County, New York
---
New Titles from Second Line Press
(Go to www.secondlinepress.com for more titles)
Our Mission
Our "mission" is twofold: to bring back into print (and keep in print) at an accessible price point those authors/titles that have had an impact on the cultural, literary, and/or artistic thought of the 20th (and 21st) century and to publish those poets who are still contributing today in a meaningful way to the same. (Read our full mission statement here.)
Publisher's Note
You can read the publisher's note here.
We thank you for your support. As a small press, every purchase is important to us in our effort to continue to bring out at least six new titles per year. Watch this web site for updates on print schedules and future titles.
All Black Widow Press books are 6" x 9" trade paperbacks with sewn and glued bindings and printed on acid free paper. Our books are made for longevity.
Please click on the link to our retail stores: